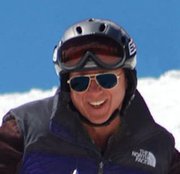 We now have our Wall of FAME (WOF), over the last 20 years we have had several Heroes and International Legends stay within our wall! The "poster" shot up Top is  Charles who  has skied more EPIC vertical  feet in the last decade than most any one. He has been featured in several magizines and  he has stayed with us every winter as far back as I can remember!  The 1st photo below is the actual WALL!  The second ,are national and international ski personalities Including Mike McKernan and the 3rd photo is a past Bank president (on the right) that has stayed for almost 15 straight years! Thanks to you all for making us so successful! Happy 2015 to all! We dare you to earn a position on the WOF!
Welcome to our tranquil, all season Colorado log homes where you can celebrate nature, life and just being together. The ideal location for your fun filled family reunion, for an incredible destination wedding, for a memorable anniversary celebration that's perfect for all generations of guests, or for any of the numerous types of corporate gatherings that thrive in a relaxed mountain atmosphere. We have also had numerous church groups of adults and youngsters alike that just loved the wilderness serenity along with the convenience of nearby shopping and activities accessible by the free shuttle service which stops 50 ft from the lodges.
Set in the woods in a residential area that borders on miles and miles of wilderness trails in the White River National Forest, our finely appointed rustic homes are only minutes away from some of the finest activities in the Rocky Mountains for summer and winter sports enthusiasts, art lovers, and shoppers. Panoramic views of Lake Dillon and the surrounding mountains of the Gore Range are everywhere you look! A large outdoor hot tub/spa with wrap-around deck has just been added for the perfect place to unwind and talk about your adventure filled days. In addition, the lodge is only 2 miles from dozens of Outlet mall shops!
Our two massive log-construction Summit Peaks Lodges, North and South, sleep up to 44 persons. Additionally, our two new, more rustic Riverside Lodges, East and West, sleep 72 more, for a total of 112 guests – all within one mile of each other. Our rates start at $19 per person at the Riverside Lodges. All accommodations come with wireless internet access for FREE.
Separately or together it will be the trip of a lifetime for all your guests. Something wonderful happens on vacation – let your spirits soar at Summit Peaks Lodges. Go to the "GET PRICING" to verify the rates for your requested dates!!!