Did you every wonder how you can enjoy a vacation in Colorado, learn about the wilderness and possible write off your trip? Let us show you how! Feel free to comment below and we will out line the program!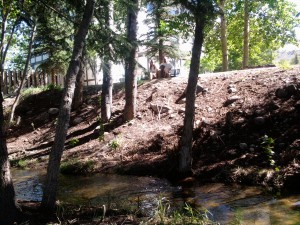 The Friends of the Eagles Nest Wilderness Volunteer Ranger Program is a fun and rewarding opportunity for those who enjoy hiking in the Eagles Nest Wilderness. Volunteer Rangers choose trails in the wilderness on which to hike for at least four days during the season. They interact with other hikers and visit with them about wilderness protocols, such as where camps may be set up and whether fires are allowed. They provide directions to trails, discuss pet protections and answer the many questions visitors ask.
Volunteers wear official U.S. Forest Service shirts for identification. Only a few positions are available for Summit and Eagle County. The deadline to apply is April 30.