Archive for November, 2011
Our Friends around the WORLD Free Holiday Rental 
For your best deals go to:
http://summitpeakslodge.com/guest-deals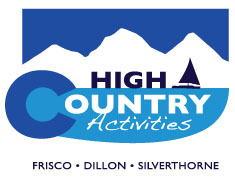 Free Concierge Service including airport transportation, ski shuttles, activities & dining, guest services, weddings, family reunions and corporate retreats.
http://www.highcountryactivities.com/index.html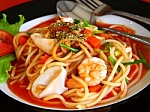 We now have full meal service in any of our 4 Lodges! Relax and let us do the cooking! Please ask for all the details!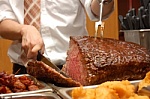 Gem Catering
309-721-4715
471 Rainbow Drive
Silverthorne, Co.
80498
 Breakfast:note all breakfasts will be served with assorted fruits,milks,orange juice,coffee,some assorted cereals.
1. ham steaks,Rocky mt. scrambled eggs,American fries.
2. sausage links,hash brown patty,scrambled eggs.
3. french toast,bacon,American fries,
4. croissants filled with ham&cheese,sausage patty,hash browns.
5. country fried steak with country style gravy,scrambled eggs,American fries.
6. breakfast burritos, condiments include,ham,cheese,onions,mushrooms,green pepper,potatoes,eggs.
7.buttermilk pancakes,bacon,hash browns,assorted syrups.
8.biscuits&gravy,scrambled eggs,American fries, note protein is ground turkey breast.
9.french toast,ham steaks,hash browns.
10.sausage links,scrambled eggs,American fries.
Cost:$10-14

Lunch:note 70% of lunches or less will be build your own sandwiches with assorted power bars & fruit cups& jello cups. Assorted lunch meats, and regular condiments. 30% or more of the lunches will be hot lunches.
Cost$8-12
Dinners: please note that breads will be served with appropriate dinners.
1.Mile High lasagna dinner,turkey protein,assorted baked breads& vegetables.
2. Western bar-b-q night. country style pork ribs bar-b-q to perfection,baked potatoes,vegetables.
3. High County pacific true cod fish,baked & lightly seasoned,mashed potatoes, vegetables.
4.Surf and turf chicken & seafood fettuccine with a mix of select mix of vegetables,assorted baked breads.
5.South of the border night,wet burritos,tacos,taco salads, with all condiments included.
6. International night spaghetti and meatballs,turkey protein. Italian sausage&peppers,assorted baked breads.
7. Farmers baked chicken dinner,mashed potatoes & gravy ,vegetables.
8. Italian cheese tortellini with meat sauce,or meatless sauce,baked breads.
9.Midwest special potato casserole ,turkey protein,layered potatoes,meat,boiled eggs. peas& carrots,assorted baked breads.
10.Americana special chicken&dumpling,mixed vegetables.
11. Back to the future pot roast dinner(beef).potatoes,carrots,celery served with Texas toast,assorted breads.
12.Specialty pizza night. 1 night only please, assorted pizzas,and bread sticks,mozzarella sticks,and sauces.
13.Chinese night. sweet & sour chicken, chicken fried rice,vegetable egg rolls,vegetable lo mien noodles.
14.American Grill night hamburgers & brats,french fries potato salad,baked beans.
Cost:$14-16
All special meal requests can be made at $8 – $22 extra per person per day. (I will need menu suggestion for all special requests, thanks. (please email to me asap)
Please note Gratuity is NOT included and upgraded meals can be arranged with Steve before your stay. Steve is good with cakes if you have a special occasions.